PREK TOAL HOME AND LIFE'S PROJECT
THE FIRST SUCCESSFUL AND APPRECIATED OF THE THIS PROJECT ON 20TH FEB 2018!
To a family of Mr KONG Samreun, 45 years old, fisherman and sometime a worker in the village and his wife Mrs SOK Neurn (pictured below with four of her 5 children), 38 years old, housewife. Ms Neurn sometimes works cutting fish in the village with her 3 daughters and 2 sons, who are currently living on a small boat in Prek Toal village.
Mr. Samreun and family were surprised and happy, more than he could say after we gave them that floating house. It has a big spacious area in the house, including two rooms, a kitchen area, a bathroom area and an outside balcony.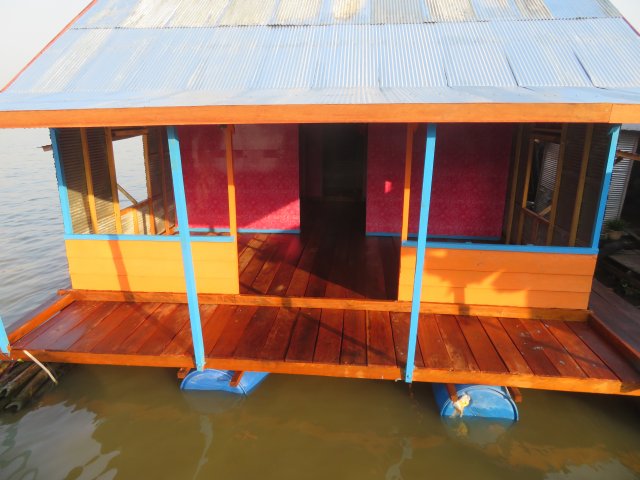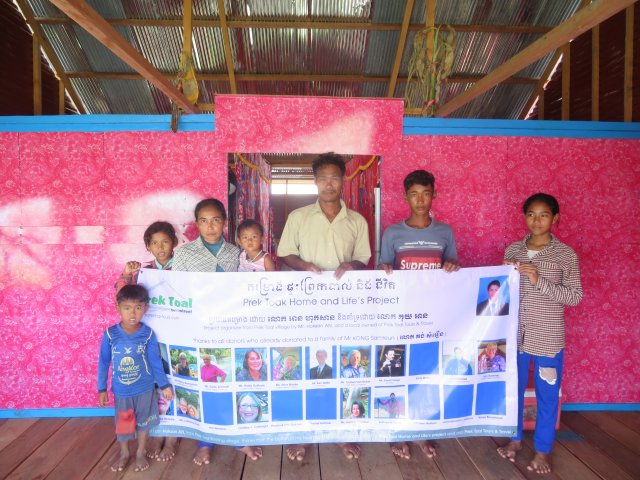 There were many tears from this family, to say "A LOT OF THANKS" to all donors who helped to build the house for them, as they did not think they could ever have a house like this in his life.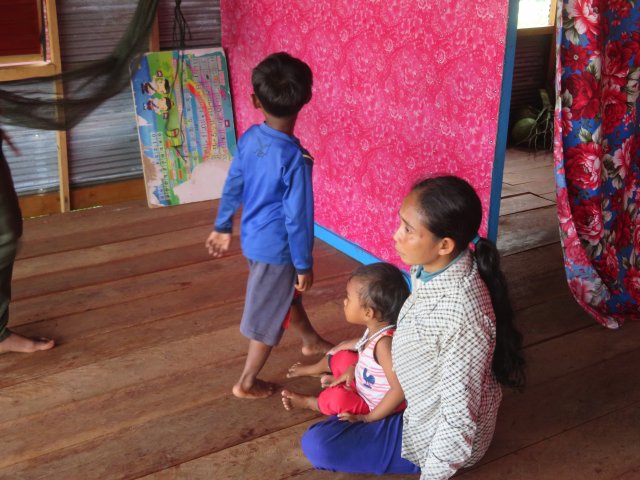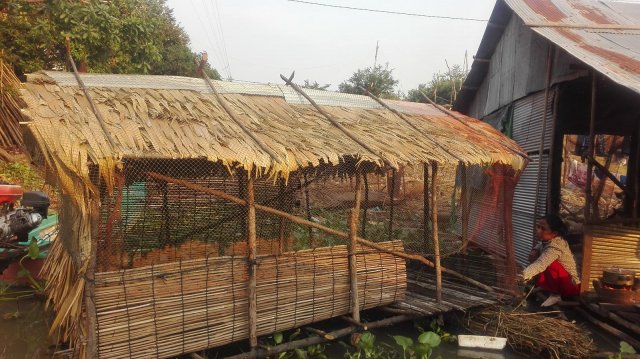 On behalf of Mr KONG Samreun I would like to say thanks for your support and I wish you all the best and success for your life and careers.
I (Hoksan AN) would appreciate it, if you could help me to share the link and information your colleagues and friends. We hope to gather as much financial support to allow me to help the other poor families in my community in Prek Toal for the year ahead.
We encourage you to share the link and information to your colleagues and friends and we hope to gather as much financial support as possible through this website which is allow me to continue our helping for the next and next families.
From all of us, thanks again for your donation to help our community become sustainable.
Your donation and more detail about our project, please do to this link: "Prek Toal Home and Life's Project"
WE STILL LOOKING FOR MORE DONORS TO DONATES AND SUPPORTS IN THIS PROJECT
The Project is focused on building floating houses for 25 poor families in my community, enhancing living conditions and improving the health of villagers' environments. This will be done through working with donors, community developers and Prek Toal Tours and Travel's guests who wish to make a difference to our community.
Our long-term goal is to create a sustainable economic and natural environment for the current and future community.
Project goal is 25 houses need, and each house including raising farm of ducks and chickens, will cost approximately is AUS$5,350 ( AUS$5,350 = US$4,173.85)
OTHER FAMILIES
Mr. BUN PREUN fisherman and also they are working as hire person for a day or monthly in the village and 1 son and 3 grandchild as their parents leave them when they are small. There are 6 people in this family.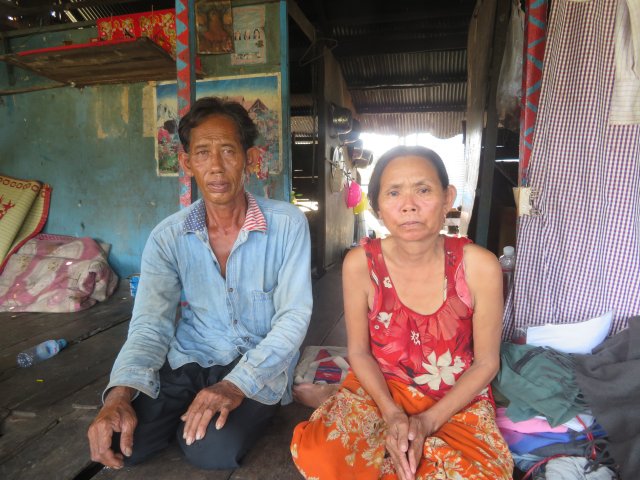 Mr. SEURM Set fisherman and sometime work as hire person for a day or monthly in the village and his wife is housewife with 5 Child.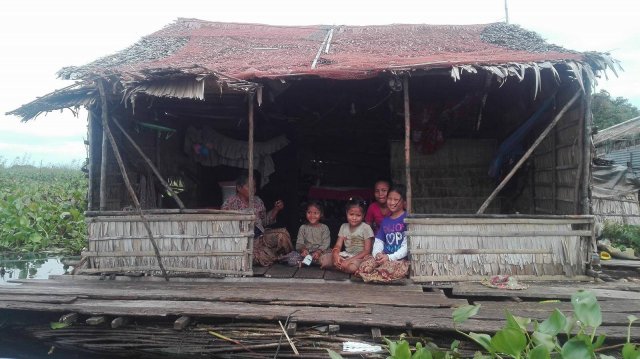 They are working very hard, fishing on the Tonle Sap lake, both in the day time and night time, but this is not enough for their survival, as they can only earn just enough for buying food.
Must support their children who study at the school in village. Most of the time their children must help help by cutting heads off the fish to make the Khmer cheese. When they do this they cannot attend school and their education suffers a lot.
We hope to work our way through the community's neediest families and build houses for them, two at a time, depending on funding.
You're donations will go to each family, and you will have a wonderful memory to keep forever between those families and you; by putting your name and photos on a board to hang in the house.
We are delighted if there is any local community groups or any organization and travel agency who would like to donate into our project to build floating house for our poor families in Prek Toal, please feel free to let me know anytime.