PREK TOAL HOME AND LIFE'S PROJECT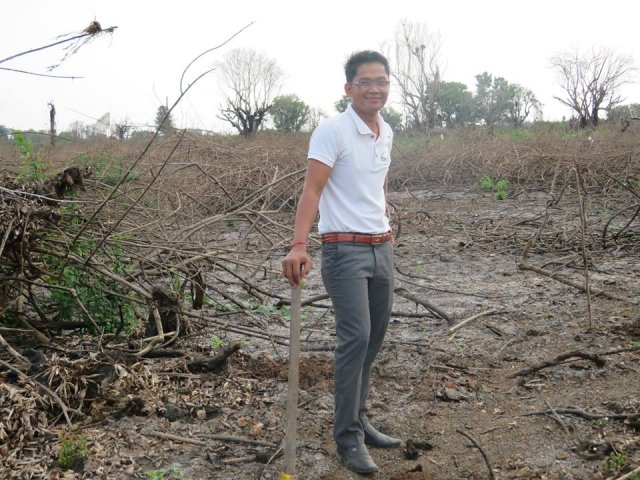 !
On-line Donation to "Prek Toal Home and Life"
I am AN Hoksan from Prek Toal village in Cambodia, is a Project Manager of "Prek Toal Home and Life". This is our third project that we continues to supportes into our local community in Prekl Toal including the "Greening Prek Toal Project" and " Prek Toal Community Healthcare Project".
The "Prek Toal Home and Life's Project", is designed to improve villagers' housing and living quality and repair the damage to families' homes in the Prek Toal floating village.
This project will be conducted twice a year in February and August, if we can reach our goals to raise enough money for each house project.
The Project is focused on building floating houses for 25 poor families and more in my community, enhancing living conditions and improving the health of villagers' environments. This will be done through working with donors, community developers and Prek Toal Tours and Travel's guests who wish to make a difference to our community.
PROJECT COST
The long term project goal is to build and each house will include a raising farm of ducks or chickens, the cost will be approximately AUD$5,350 (AUD$5,350 = US$4,173.85) for On-line Donation to "Prek Toal Home and Life".
And there is available for direct donation if you are in Cambodia, please contact me, AN Hoksan, directly by email: hoksan-an@prektoal-tours.com and by phone number 077 797 112, this donation is lower than without any transfer fees.
For every amount of your money donated, it make our project achieve and help our community sustainable.
HOUSE PLAN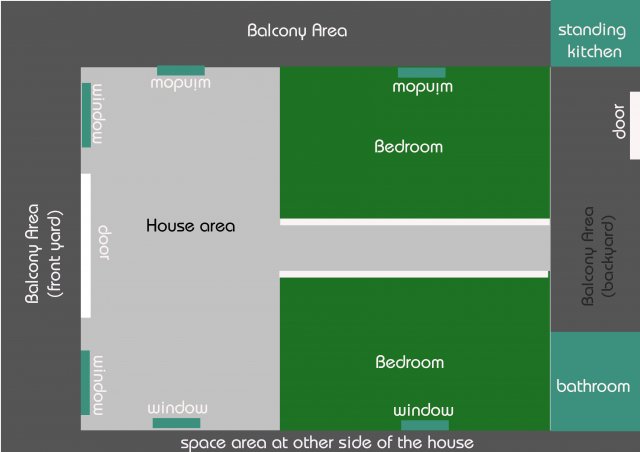 We provide those families with the starting point of a sustainable income by raising ducks or chickens including small floating farm as well.
After the raising ducks or chickens to be provided, we also provide the other tours service from our local owned tours and travel "Prek Toal Tours & Travel", by taking guest(s) tours around the village with paddle boat and guest(s) stay at their houses too.
OUR SUCCESSFUL AND APPRECIATED
This year till now, we are successfully and appreciated that we had built two floating houses already for our poor families in Prek Toal, Mr. KONG Samruen is a first family, and Mr. SERM Set is a second family. Those families are not survived of their living from fishing.
The family of Mr. KONG Samruen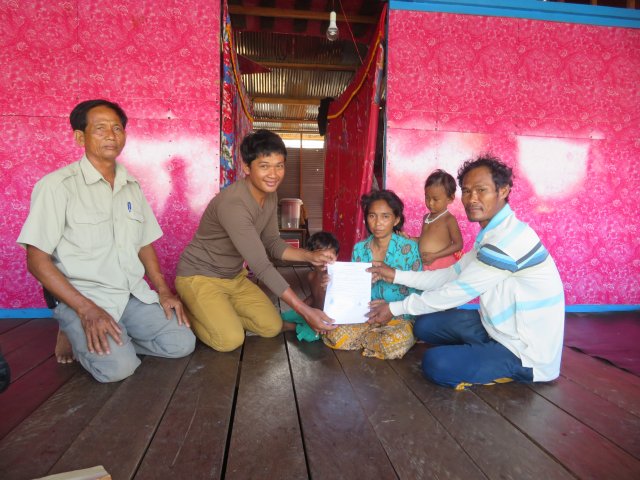 The family of Mr. SEURM Set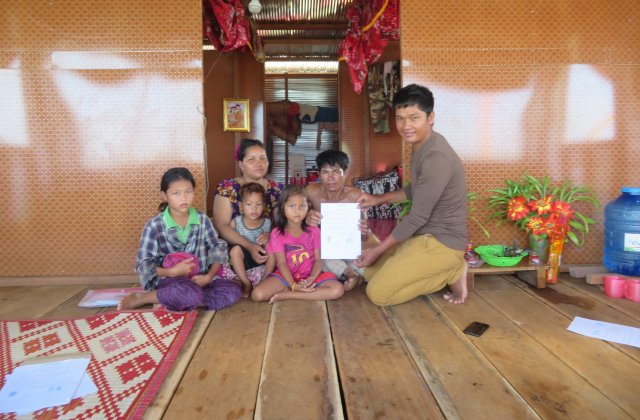 All of those families are surprised and happy, more than he could say after we gave them that floating house. It has a big spacious area in the house, including two bedrooms, a kitchen area, a bathroom area and an outside balcony.
They would like to say "A LOT OF THANKS" to all donors who helped to build the house for them, as they did not think they could ever have a house like this in his life.
As those of the families are working very hard, fishing on the Tonle Sap Lake, both in the day time and night time, but this is not enough for their survival, as they can only earn just enough for buying food.
TO KEEP CONTINUE OUR HELP
To keep our work for the community I would appreciate it, if you could share the link below and information to your colleagues and friends. We hope to gather as much financial support as possible through this website.
I appreciates to all kindness donors who already donated into project to help our poor families in Prek Toal; and we also still need and looking for every friends/donors' supports and donates into this project for year around.
These are expected to contribute to efforts to continually develop the community of Prek Toal.
We hope to work our way through the community's neediest families and build houses for them, two at a time, depending on funding.
You're donations will go to each family, and you will have a wonderful memory to keep forever between those families and you; by putting your name and photos on a board to hang in the house.
WONDERFUL MEMORY WITH FAMILIES
Every donation will go to the family, and you will have a wonderful memory to keep forever, between those families and you. To help this we put donors' names and photos on a board to hang in the house with donors' permission.
Why did we create and run this project for my community?
I love the community environment and our people
I followed my parents as they work for the community
I want to help poor families who can not survive living in this difficult environment
I want to provide extra work for them to get more income
I want to support their children's education
My work for the community comes from my heart
I want to share my community to people around the world through our guests' experience with Prek Toal Tours & Travel
I am Hoksan AN, a project organizers of "Prek Toal Home and Life" and other projects for my community, because it is my place (Prek Toal village) that I was born and grow up and also I knew clear about the life on the floating house and fishing careers on the lake and the rivers to support and survives the family's economic.
I wishes, I can do more to my community to having an extra job that they could survived their families income and also support their child, sons and daughters to study at school and at university; to get better jobs to continues our help to communities back. Especially, I could do more things to our villagers who living on the floating village around the Tonle Sap Lake who has only fishing career.
I always followed up and keep into heart from all good advises with the people around me which is the best way to make and pushed me to be strong and always one step up forward without rejection or sadly in my life, especially the advises from my parents was said;
"Father and Mother, don't want any son and daughters to live without any knowledges because only knowledge can made our life better in the future, if father and mother are poor, father and mother are always keep going and working to earn money for you to study."
And they also said:
"When you still have time in your life, so try to uses your knowledge to help our community better and better life and their living as father and mother did till now. If many people look down and laughing on you about our poor, please keep working and do the best with what you can do to help them; and they will remember our name and our work for the community in their mind forever in the future"
To indeed, I would like to shares with you all about the project's cost which is not including with management salary or any percentage making up on top of these project cost.
A big part of your experience is the opportunity for you to make a real difference to the lives of the people in our village. Your visit to our village will help our villagers to get a better life and encourage them to build a good future for their families. I have a strong belief in helping our community to grow with your support to us.
I and my parents and our teams are keep our work for community by non-salary forever because our heart is belong to community in Prek Toal.